West Central Indiana
Educational

Service

Center
December 9, 2022
Register by December 2, 2022




Early Learning Annual Conference! - PreK-1



Presenters:Nadine Gilkison, Megan Purcell, David Purpura, SunShine Waber, and Chris King

Gathering early childhood educators to connect, network, & collaborate! Join us for this fun (we are going to have a magician!) event! Let's learn best practices to meet the needs of our youngest learners! Topics include Technology in the Early Learning Classroom, The Power of Play: Play Based Learning, and Discovering Math In Read Alouds!

Developmentally Appropriate Practice + Learning = Joy!

Don't miss out on this annual event for Early Learning Educators!
​
Level: PreK-1
Site Beck Ag Center on Purdue

University

campus, 4550 U.S. Highway 52 West, West Lafayette, IN 47906





Cost $150.00 ESC Member/$300.00 for non ESC-members
An Educational Service Center is an agency authorized by State statute to operate under the guidelines of the State Board of Education. The Service Center must allow every school corporation in its service area an opportunity to participate. The Service Center is governed by the participating school corporations. The WCIESC initially started in 1985 and currently serves sixteen school corporations.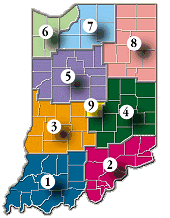 Indiana Educational Service Centers
​
2022-23 Executive Board Meetings
July 28,2022 (Emailed)
August 25, 2022 (In Person)
September 28,2022 (Emailed)
October 26, 2022 (In Person)
November 16, 2022(Emailed)
December 14, 2022 (In Person)
January 25 2023 (Emailed)
February 22, 2023 (In Person)
March 29, 2023 (Emailed)
April 26, 2023 (In Person)
May 10, 2023 (With Governing Board)
June 28, 2023 (Emailed)